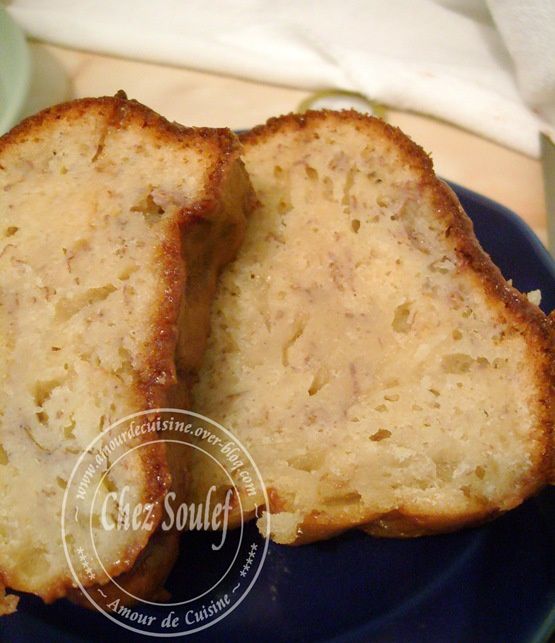 I made ​​this delicious cake, which is very soft, but that was not at all what kind of cake that my husband loves, and my children, they eat, but not in a way that will make me very happy .... .
So you have to guess that eventually eat it all.
I had you post an article on my day in the forest, but I have not had time to arrange the photos, but I spent a few photos:
we had a day sublime, the last photo, is the very picture of an old boat on the dock of the Bristol Avon
one day I'll make lots of photos.
go to the recipe before I begin to tell you about this wonderful trip to the forest.
260 g flour

1 C.

Coffee baking powder

120 g sugar

4 c.

tablespoons of honey

4 eggs

1 C.

Coffee Vanilla

5 c.

tablespoons vegetable oil

5 c.

tablespoons of milk, liquid

A pinch of salt

3 ripe bananas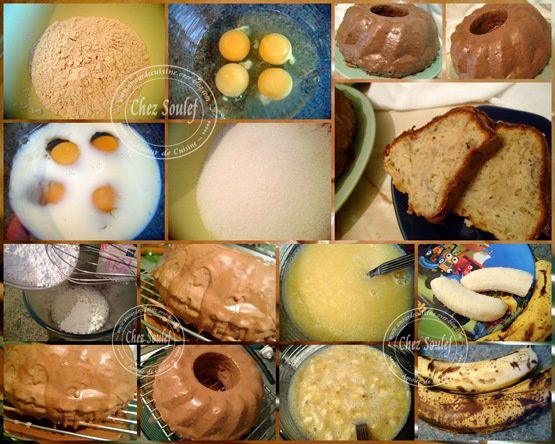 150 g caster sugar

c.

tablespoons cocoa powder

1 egg white + a pinch of salt

1 C.

tablespoon of Nescafe (instant coffee)

4 c.

tablespoons whipping cream



Sift flour, sugar, salt and baking powder.
into another container, mix the liquids, add dry ingredients.
mix well and add the mashed bananas.
Mix and pour into pan well buttered and floured.
Bake in a preheated oven at 180 ° C for 40 to 45 minutes
Meanwhile prepare the icing:
Beat egg whites with a pinch of salt, gradually add the powdered sugar
Add cocoa and coffee powder dissolved in creme fraiche
was out of the oven allow to cool slightly and unmold, and start watering with icing because the frosting is a little liquid, you put your cake on a rack, in which you place a plate, and you get all the frosting that falls, and you water until the cake is well covered.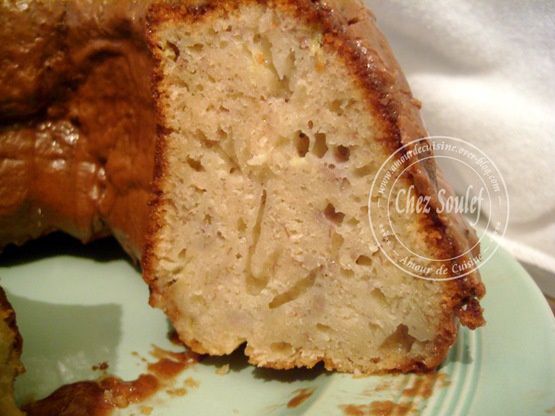 the frosting seems a bit sticky, as I put the cake in the microwave and it was covered by a bell, I think in the heat escaping from the microwave the frosting melted, hihihihi
thank you very much for your visits.